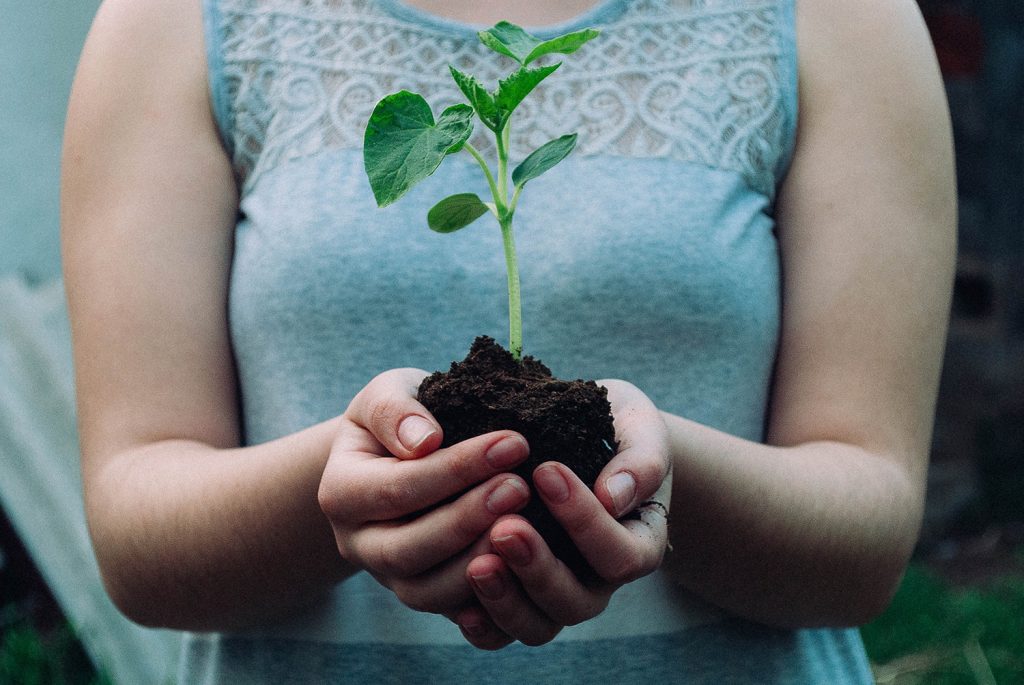 Today I wanted to give you an update on our progress and growth here at Carlover.
As you will know, starting a business at the best of times is a challenging experience. Combined with the huge uncertainly that COVID-19 has brought upon the world has made this journey more difficult.
That said, we've persevered and managed to not only sustain our business but actually grow it. This success is down to the incredible team we have here and our customers desire for a much-needed change. Our teams' long hours and dedication to providing you with a service you deserve is unrivaled.
We channel this passion into our products every day to solve actual problems and create new opportunities for you to connect with new customers and sell more cars. We've got some huge developments on the horizon that we're excited to be sharing with our customers very soon!
Our Advertising Platform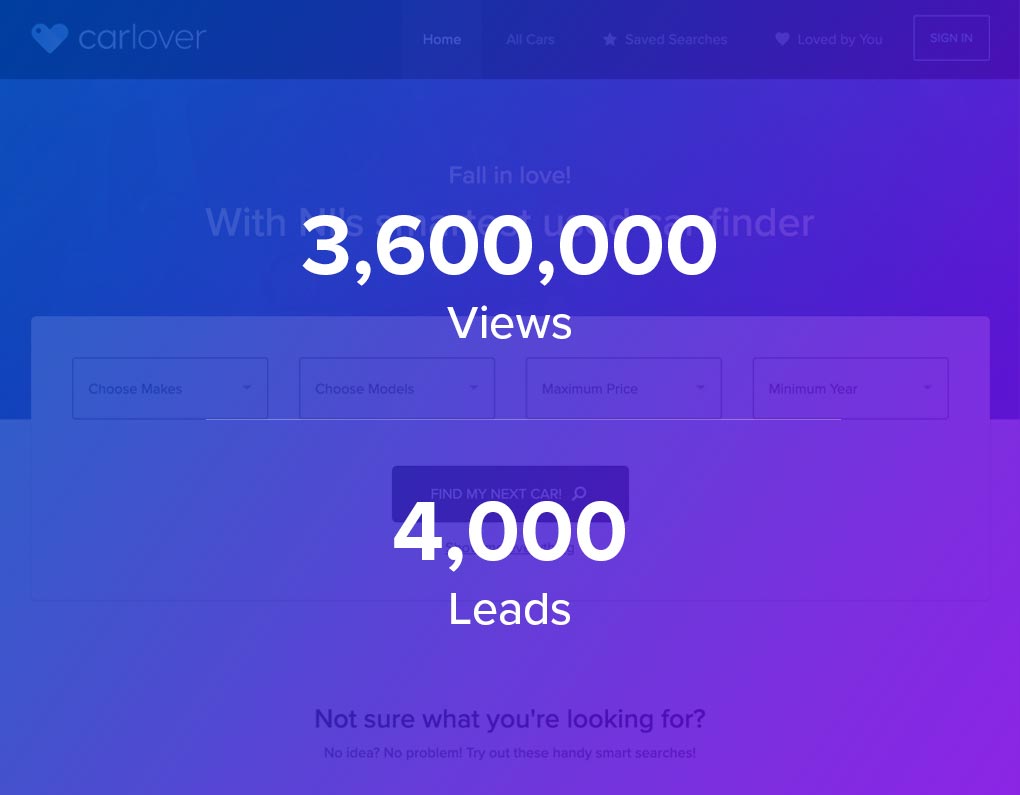 Our advertising platform continues to grow showing month on month increases. We have now surpassed and secured over 3 million vehicle views and over 4,000 enquiries for our customers.
Stock levels are growing and we're approaching the same levels that Auto Trader has in Northern Ireland. And as you can imagine, we're very happy about this! Our ambition is to overtake Auto Trader in terms of stock levels by September of this year.
MyDealer Stock Publisher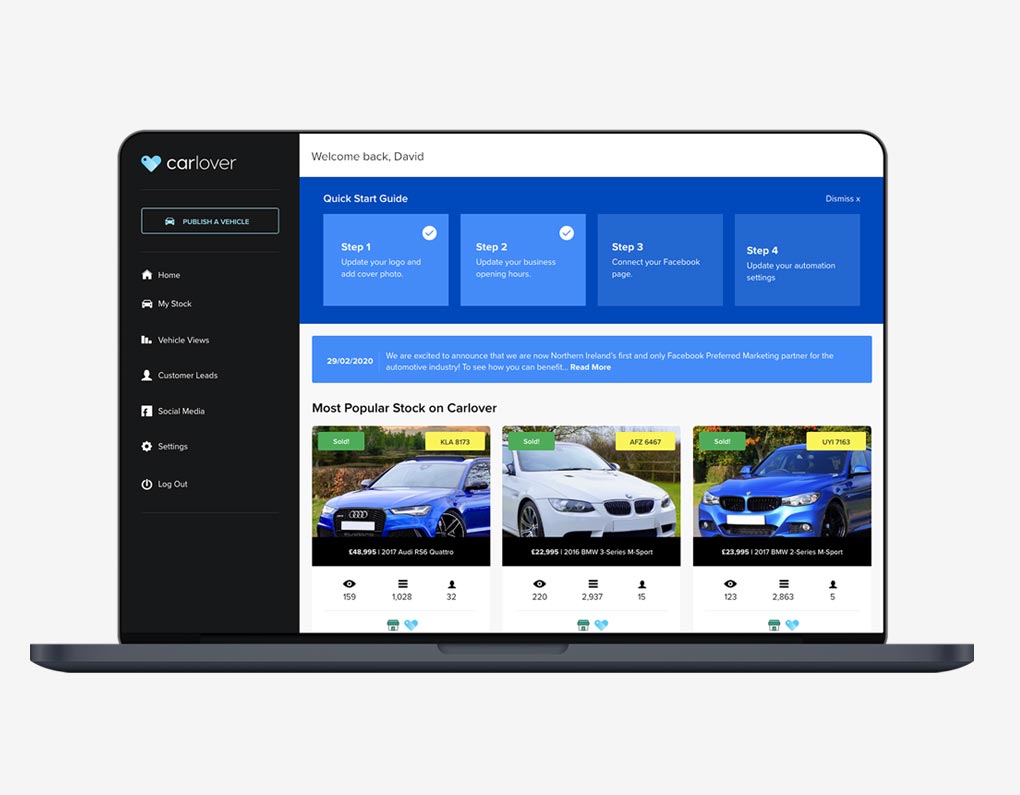 MyDealer, our incredible stock publishing platform has, and is continuing to evolve to help you manage and advertise your stock with less effort. We're now a Facebook Marketplace Inventory Listing Partner and can automatically advertise your stock to the biggest social media audience in the world.
We have also redeveloped our Facebook Page integration making it even easier to automatically publish your stock to your Page at no additional effort. Easy!
We're continually adapting and extending MyDealer. Exciting new integrations are in the pipeline and we'll be letting our customers in on this exciting news very soon.
Even Better Dealer Websites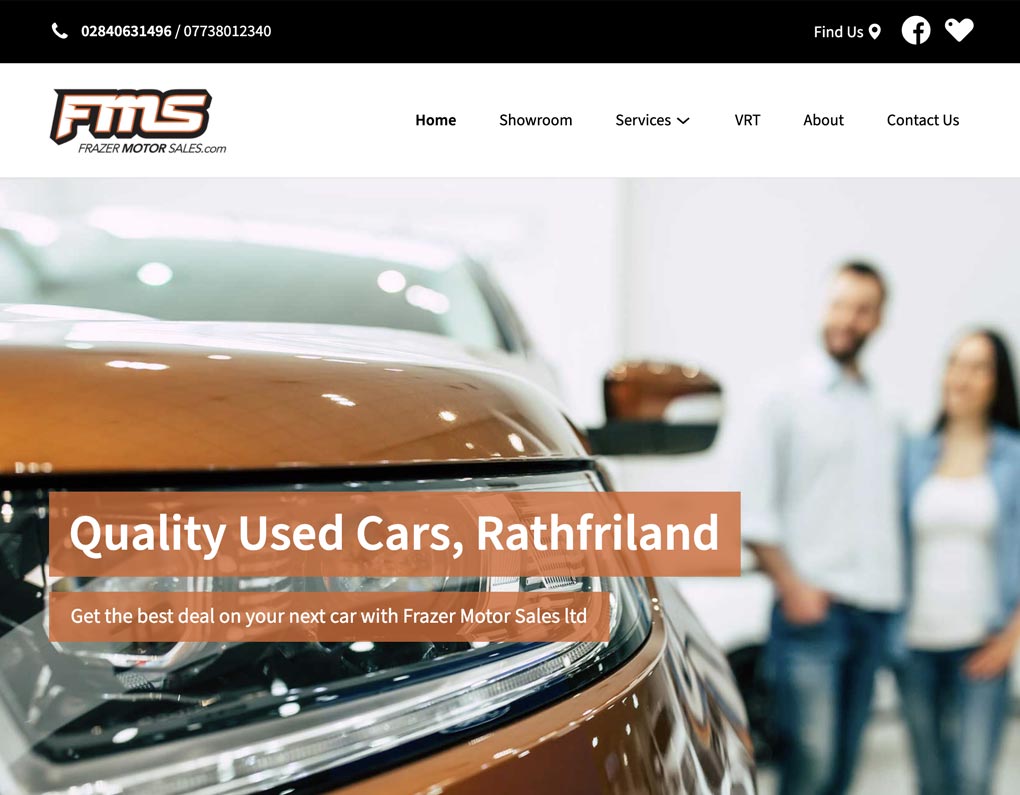 We believe our dealer websites represent the best value for money in the market. We deliver premium templates with a premium personal service at a fraction of the cost of our nearest competitors. These beautifully designed templates are built to last and work perfectly on mobile to maximise engagement among your own customers.
Many customers have seen this already and jumped on the opportunity to work with us. Especially during COVID-19 where we continue to support our customers with free advertising and websites during this tough time.
Last words
Everything we do, we do for our customers. We want to involve you in defining our roadmap and deciding what we build next. We'd love to talk and hear your feedback and what you want to see come next for Carlover. We're excited about the future and hope you are too!
Get in touch and we'll be happy to chat.