The Convertibles Belfast Will Be Seeing Next Summer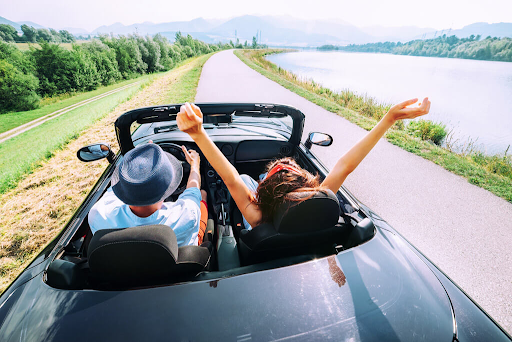 The colder months are one of the best times to purchase a convertible, as sales are slower due to the colder weather and constant rainfall. The UK is one of the top places in Europe for convertible sales as the weather isn't too hot and sticky compared to cities with hotter climates.
Driving with the roof of your convertible down is one of the best ways to refresh all of your senses. If a convertible is on your bucket list for 2022, let the team at Carlover help you to decide which model will be the best option for you.
BMW 8 Series Convertible
The 2022 BMW 8 Series convertible is one of the brand's most luxurious four-door car models that has been released to date. This car is fun to drive and will make driving in the sun much more enjoyable. The BMW 8 Series convertible is more affordable than other car brands on the market, including Porsche and Mercedes.
The team at BMW have made two engines that are available for the 8 series model. This includes the choice between a powerful six-cylinder diesel or V8 petrol engine. Although it is known that purchasing a sports car with these engines can cause a dent in your wallet, the 8 series is the exception.
This car is comfortable to drive with seats that are lined with premium materials. It also has a spacious interior that can comfortably seat the two passengers, where they can comfortably stretch their legs and enjoy the drive in the sun.
Mini Convertible
The Mini Convertible is an iconic convertible with a quirky style. This car adds freedom and an open air thrill to the standard three door Mini with a folding fabric roof. The Mini Convertible isn't only just for fun days, it can also be used as a practical car as part of your daily commutes.
This model is more luxurious than its previous models and has been upgraded with larger dimensions that offer more space within the car's interior. The boot is also larger in size meaning you have more room for luggage, your weekly shopping, and other baggage.
The Mini Convertible has been updated with new buttons and a larger media screen. Other updated features include a digital instrument and an electric handbrake, making the driving experience a lot more enjoyable.
Porsche 718 Boxster
Porsche are world renowned for their high end, luxurious sports cars. Their Porsche 718 Boxster is no exception to this and is one of the best performing convertibles on the market.
This car has evolved since its release in 1996 and offers drivers a range of quality features, including a stylish interior, outstanding performance, and a strong steering and grip.
The engine of this car is situated right behind your head and rear wheel drive, which is the same format as F1 race cars. This offers drivers an exciting drive and it comes with brakes that can break easily when driving at high speeds. The car's interior has a classy feel and has plenty of space where the two drivers can comfortably stretch their legs.
Ford Mustang
The Ford Mustang is a luxurious car that offers drivers a lot for their money, compared to other convertibles on the market. This car offers drivers an exciting drive with a strong power from the V8 engines and the four-cylinder. The engines have lower noise levels meaning that you can drive through cities and other civilised areas without making a stir.
Ford Mustang is a car that has a spacious interior and offers drivers a range of standard equipment to make their drive that bit easier. These features include two rear seats for passengers, a keyless car entry, six speaker stereo, WiFi hotspot and a FordPass Connect that will allow drivers to lock and unlock the car using their smartphone.
Now that you know a bit more about the convertibles that Belfast will be seeing next Summer, you can now plan your budget and visit dealerships in Belfast to view these car models in person.
The team at Carlover are available to answer any questions surrounding used cars NI that you may have and have cars in a number of dealerships across Northern Ireland. No matter your location, there is a Carlover dealership near you that has used cars to suit all of your needs.