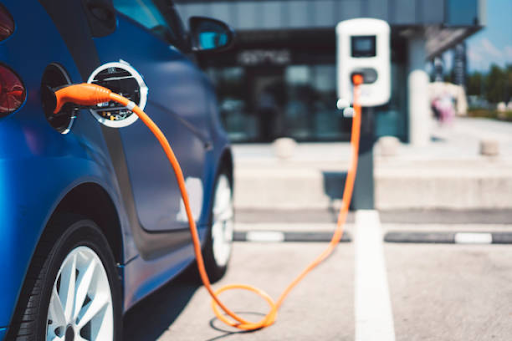 Electric car emissions are non existent, they are better for the environment compared to fuel powered vehicles. They produce fewer greenhouse gases and can improve the quality of air in the areas you live in. In recent years electric used cars across Northern Ireland have become more accessible to suit a range of budgets as their costs have dropped.
We have created a list of how electric vehicles can lower your carbon footprint and why you should consider switching to electric.
Electric Cars Emissions: Go Green
Fully electric vehicles have zero CO2 emissions, making them kinder to the environment compared to cars powered by petrol or diesel. They do not emit harmful gases into the environment, which is a major cause of air pollution. By reducing these harmful emissions into the air, Northern Ireland will be taking a step towards using more sustainable and renewable sources of transport.
As technology is also advancing, EVs are developing with more environmentally friendly batteries and quieter engines. This will help to make driving a pleasurable experience for everyone. At Carlover we have a range of electric cars for sale NI from well known manufacturers around the world.
Easy and Fast Charging
Many people are put off purchasing an electric vehicle due to the fact their batteries need to be charged. They feel that it is more convenient to top up a car with fuel at their nearest station. However this couldn't be more wrong as charging your electric vehicle is fast, easy and cost efficient.
The UK Government has released a government grant that will help you to cover the costs when installing an EV charging port at your home. Once installed, charging your car will be as easy as plugging your phone or laptop into charge.
The most popular electric vehicle home charging port is the 7kW charger that will charge your car to full battery between 5 to 10 hours. Using these chargers means that you will save money that you would have spent topping your car up with petrol or diesel, and you are also using less of these fossil fuels that are damaging to our environment.
Reduces Noise Pollution
Electric vehicles are a lot quieter than fuel powered cars. One of the first things that people realise after switching to an EV is how quiet it is when out on the road. This will create a more enjoyable and relaxing driving experience, especially when you are travelling longer journeys.
Electric cars are so quiet that a law has been put in place that they need to make a noise above 56dB when the car is reversing or travelling under 12mph to alert pedestrians of their presence. Investing in an electric vehicle will help to reduce noise pollution as well as lowering your carbon footprint. This will help to create an enjoyable and peaceful environment in your town or city.
At Carlover we have a range of used electric cars in Belfast in our dealerships, that are located in a number of towns and cities across Northern Ireland. Whether you are new to EVs and would like to learn more or you would like to upgrade your current electric model, we have something to suit everyone's needs and budgets.
For more information on our range of electric vehicles and how it can help you to lower your carbon footprint jump on over to Carlover today.