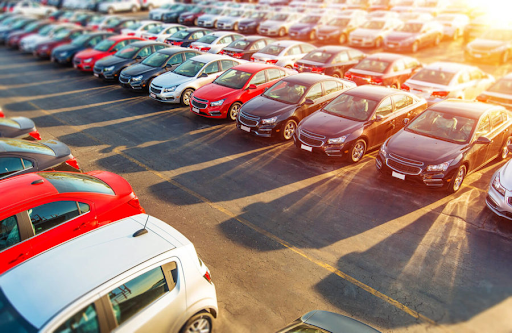 Buying a new car is an exciting experience, however it can also be quite stressful for those who don't have much experience when it comes to cars, our trusted car dealers Belfast wide are the solution to your problem.
With Carlover here to help, we can help you to research used cars NI and choose the perfect model that suits your daily needs and works within your budget.
We have created the ultimate list on how to drive away with a bargain: top tips for buying a new car in 2021 that will help you to take the correct steps before you make that final purchase.
How To Drive Away In A Bargain
Setting your Budget
Car prices are on the rise due to the global chip shortage, and potential buyers are worrying how this will affect their monthly payments. Before you research what type of car you would like it is a good idea to set yourself a budget with a maximum spend. The budget you are calculating should include the monthly car payments, insurance, road tax and other running costs such as fuel spend and maintenance.
Setting yourself a budget can be a boring task, however this will help you to choose a car model that works within your monthly spending and will allow you to plan ahead for bargains available in your local dealership.
The Year of the Electric Car
As a result of the Cop26 Climate Change Summit and an increase of global warming education, car buyers are becoming more aware of the effects that their vehicle is having on the environment. We are getting closer to the Government's 2030 deadline for the end of new diesel and petrol engine sales, but why wait till then? Last year there was a rise in the number of electric vehicles registered, with a growth of 66% compared to 2019.
As the demand for electric vehicles is on the rise, car buyers will be happy to hear that their prices are gradually falling. If you are concerned about monthly running costs, then electric cars will be the perfect choice for you as they have considerably lower running costs compared to fuel powered cars and as their battery life is developing they can travel longer distances after recharging.
Within the car market there is a range of money saving bargains when it comes to electric vehicles. One of the cheapest electric cars of 2021 is the VW ID.3 Pure. This is the perfect car for families who are conscious about the environment. The car has a range of battery sizes to choose from, offering you a varied performance and range that will suit your needs.
Be Realistic About Your Discount Expectations
For many car buyers there is the temptation to negotiate a large discount with your local dealership. Although you may think car dealerships are in need of a sale due to covid and may offer you a generous discount, it has been quite the opposite. 
Car sales have increased throughout 2021 compared to the lower period of 2020, and as a result the need to offer discounts has been lessened. It's also important to remember that car dealers make a small profit on new car sales, so bear in mind that asking for a discount may lead to the dealer selling at a loss which they will not want to do.
Before visiting your local dealer, ensure that you are working within the budget you have set and that you negotiate fairly with realistic expectations as there is always a deal that can be made.
Considering Used Cars
When you are purchasing a new car you don't always have to go for a brand spanking new model. At Carlover we have a wealth of used models at our trusted car dealers Belfast to choose from, whether you are a first time buyer or are searching for the perfect family car. In 2021 the sales of used cars are on the rise due to the shortage of new cars that are in production.
Not only are used cars more accessible in the current market, but they are also affordable for those who can't afford the price of a new car. With used cars it is also important to remember that most of the car's depreciation has already occurred.
Depreciation starts to slow down as the car gets older. This means that purchasing a used car is better value than a brand–new one, meaning that you will save more money in the long term.
Now that you know a bit more on how to drive away with a bargain it is time to research the car models you would like to drive. At Carlover we have a range of car dealerships across Northern Ireland that stock used cars from the top car brands around the world.
Once you are ready to buy your new car, visit one of the dealerships Belfast wide that we know and trust, such as: Shelbourne Motors and McKinney Motors where you can learn more about your favourite car brands, discuss your spending budget and ask questions on any worries you may have.
For more information, talk to one of our experts today and start your journey towards buying a new car.